Give Young Girls Hope in Today's World of Fear and Anxiety
Join our movement to empower, educate, and encourage girls to realize their dreams
Change starts with you. It only takes one person to make a difference.
This year we are raising funds to build a better platform for our young girls.
1. BUILD THE MICRO LEARNING CENTER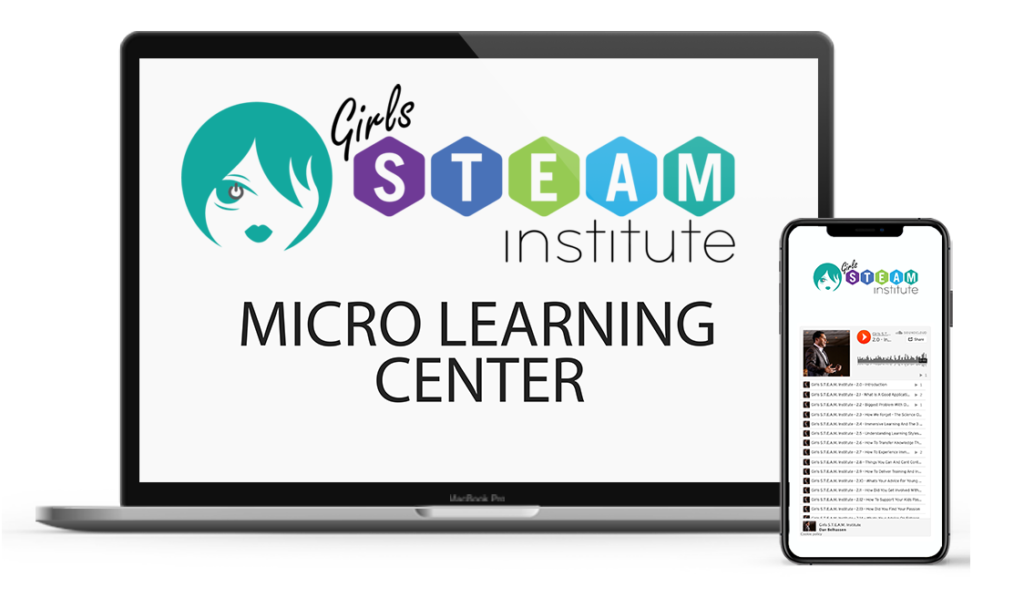 The Micro learning Center is an online learning platform that is:
Courses are fun, engaging and life changing.
Topics include:
Offers bite-sized content which allows the learner to understand simple-complex information more rapidly. Algorithms detect current knowledge of the learner and eliminate the knowledge gaps using adaptive training techniques. Spaced Repetition creates two-minute sessions which makes training, engaging, interactive and available 24/7. This is available through an annual subscription.  Your dollars will help us underwrite this unique educational tool for students everywhere.
2. LAUNCH OUR VIRTUAL PROGRAMS
Virtual Breakthrough Summit- July 29th & 30th which will include Team Entrepreneurial Business Challenge presented in a Virtual Reality environment with cash awards given to the top 5 teams for the best business concept and digital application.
The Breakthrough Summit is an exciting annual program with short interactive webinars each day. Our STEAMer girls will speak about some of the community projects they themselves developed to provide value to less fortunate kids. They will share their strategies and action steps for building successful outreach programs used to recruit other young girls into STEAM. Separate Parent/Teacher track of webinars will focus on STEAM trends to help you support coaching of your young daughters and students.
Girls attendees will be given instructions on how to participate in challenge as part of a team who will compete to achieve 2 goals which will be revealed that day.  It will be fun, engaging and provide some historical significance for their understanding of multi-generational influences which impact our world today. 
Important features will be success stories from women business owners in STEAM, and large corporate executives who can offer advice to young girls in STEAM. Young STEAMers, who are part of our program since 2014, share their unique perspectives how to overcome personal challenges  which have transformed them  as leaders with self-confidence and courage. Some have been chosen to take on projects which may eventually change our world.
Podcasts - EMPOWER. EDUCATE. ENCOURAGE.
Our podcasts will be divided into bite-size learning tools that will focus on specific topics to empower young girls to be the best version of themselves. They will learn both personal and professional guideposts which will encourage curiosity, integrity, and courage to make changes.

We will engage women business owners, thought leaders and educators to contribute to help young girls breakthrough their current challenges and allow them to think outside the box.
All contributions are tax-deductible to the fullest extent allowed by the law. ​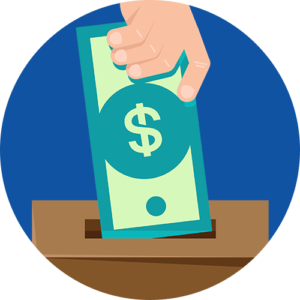 WHAT YOU WILL GET WHEN YOU DONATE
Simple things make big impacts.
Thank You For Your Support In Making These Young Girls Dreams Come True
Girls S.T.E.A.M. Institute provides mentoring and help 
I want to work for NASA and I mentioned it to GSI. I was invited to speak as a panelist at the GSI NASA event.Now I applied to be a NASA intern and GSI sent a letter of recommendation for me."
I participated in a GSI event in 2014, as a game developer at 17 of over 40 games, and met mentors, Kate, Deb & Rachel who created opportunities for me in the game world.
After the Summit, I became interested in Entrepreneurship and educating other less fortunate girls about the importance of STEAM and formed a group, "She Stems" and raised money to provide my program to over 200 girls
Wellesley College Junior and Member of GSI STEAMer Advisory Group
Your support: a better world
The Girls S.T.E.A.M. Institute,(GSI) is a nonprofit created to help educate, mentor and inspire young girls ages 12-17 to develop personal and professional power designed to foster curiosity, ideation and innovation leading to new future businesses in the STEAM industries.
Girl S.T.E.A.M. Institute has helped over
Girl S.T.E.A.M. Institute has