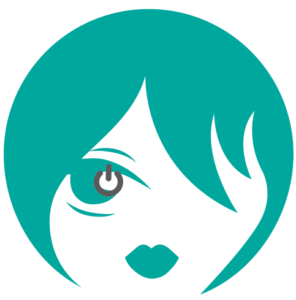 "Connecting young female entrepreneurs, leaders, and innovators with a global network of women entrepreneurs, resources, support and S.T.E.A.M. industry leaders."
IMPACT: Insights from our STEAMers
Girls S.T.E.A.M. Institute will help pave the way for more girls to experience the surprises and fun which are available when engaging in S.T.E.A.M. classes, workshops and projects. You will be able to hear and read some brief stories from young girls who have participated in our S.T.E.A.M. Challenge events over the years.
 …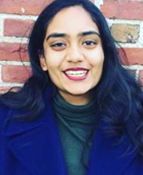 Meet Shreya Parjan who graduated from our S.T.E.A.M. Summit in 2014 and formed a new program, Branch Out, to provide free workshops to low income kids to interest them in S.T.E.A.M.  Shreya is now a Junior at Wellesley College.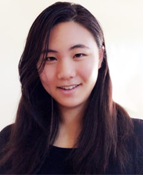 Meet Jenny Xu, Game Entrepreneur Before She Came To Our S.T.E.A.M. Summit In 2014, Graduate Of MIT In 3 ½ Years. This Is Her Advice To Girls:
How to pitch, How to network and talk to adults, How to find resources around me​.
Reach out for help
Keep expanding your network
You can be the change
Continuing to build my startup company, J.C. Soft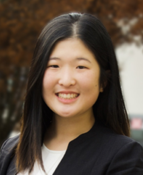 How to develop our ideas into a functional pitch and present them in a marketable and appealing way.
Girls are underrepresented in S.T.E.A.M.
We can do anything, so long as we try.
There are resources all around us – whether it be people (mentors) or otherwise.
Organized a chapter of Built by Girls in my school in order to increase more girls to understand business and S.T.E.A.M.
Everyone can bring something to the table.
Women can pioneer science, technology, engineering, arts, and mathematics to previously thought impossible bars.
Innovation does not occur by following the rules.
Sometimes your idea might have to be a little odd for it to work.
Competed in a lot of other challenges and have won some of them based on what I learned at the S.T.E.A.M. Challenge. Want to work for NASA and completing exercises for her to qualify for employment at NASA or the U.S. Air Force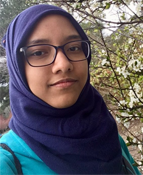 Learned about managing the finances for a new business. Most importantly, the Astra S.T.E.A.M. Summit taught me how to deliver a powerful and engaging pitch to gain the attention of the audience.
I learned how to better communicate and collaborate with a team to form a plan and act on it.
It boosted up my confidence in sharing out my ideas
The summit had expanded my knowledge on entrepreneurship and finance.
As as a junior year at Eastlake High School. I have been taking challenging courses in high school such as AP Computer Science A, AP Chemistry, Precalculus, and Engineering Design to increase my knowledge about S.T.E.A.M. I am part of Math Honor Society and Science National Honor Society in my school. Also, I have been volunteering for elementary school stem nights and GEMS (Girls Embrace Math and Science) competitions.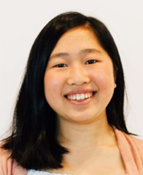 The passion and hard work of others sparked something in my mind that inspired me to take charge!​
Network! Network! Network! Networking is essential, and make sure to connect with your new friends and with the speakers, so you can stay in contact in the future.
Take risks! Before Astra S.T.E.A.M., I felt very insecure about myself and about failure, but I learned afterwards that its the failure that teaches you the most. I took risks to ask questions and share my ideas, and it payed off as I was able to have my idea become a real business concept.
Immerse Yourself! Take the entire Summit experience in. You'll be able to meet such incredible people and make amazing friendships.
After the Summit, I became more interested in entrepreneurship and STEAM then ever before. I created an entrepreneurship club at my school that received a $500 grant from Disney through their Summer of Service initiative,and joined the DECA chapter at my school.
The idea of my business also inspired me to join the computing community where I began learning and working with organizations such as Girls Who Code, Kode With Klossy, Chicktech, and more.
In January 2019, I created She STEMs, an organization that teaches middle school girls how to code, and we recently received a $3,000+ grant from NCWIT to continue our program. I've also organized a 1-day conference for 200 girls in Chicago to help empower young girls and demonstrate how computer science is used in every industry.
SHE STEMS-She STEMs Camp 2019

"Before the Summit, I tended to spend a lot of time doing things that seemed important at the moment. But as I get older, I value getting more experiences like the Astra S.T.E.A.M. Summit."
"Before the Astra S.T.E.A.M. Summit, I did not know or appreciate the diversity of the S.T.E.A.M. fields and how some women are working in those fields. Meeting the adult mentors helped me learn about more jobs I never heard of before. I was so impressed with the program. I came back again the next year as a student mentor to help the new STEAMers develop team discussions about their new business venture."
"My dream career is to make a difference in people's lives through research especially for those who suffer mental illness. I want to help them be happier and live a better life."