We globally enlighten and inspire girls to pursue STEAM Entrepreneurship and Leadership to make the world a better place.
We cultivate the world's future leaders, today. We introduce girls to immersive technologies like AR, VR, AI as tools for leaders who can handle future challenges.
ABOUT Girls STEAM Institute™
GSI uses Project-Based Learning (PBL) to teach girls how to ideate, innovate, and implement in a team setting to solve problems as entrepreneurs and leaders.
We employ Social Emotional Learning (SEL) to create tools for personal development such as leadership, critical and design thinking, team building, self-care, finance, and budgeting.
In partnership with the Virtual World Society, GSI embraces virtual STEAM Challenges, using VR to connect, learn, and engage in creating solutions to real-world problems.
We are working with the United Nations on three Sustainable Development Goals through 2030 to introduce our STEAMers to the important issues of Climate Change, Civic Duty, and Personal, Physical and Mental Health.
Girls STEAM Institute™ Empowering Leaders in STEAM
In 2014, Diane McClelland and Suzanne Lackman had a vision: Empower young girls to become entrepreneurial leaders in STEAM. They launched their first STEAM Challenge through a nonprofit women's organization they founded and helmed, and three years later spun their highly successful girls entrepreneurship program into its own nonprofit: The Girls STEAM Institute™.
Since its inception, the STEAM Challenge has inspired hundreds of young girls ages 13-18 to pursue leadership roles in STEAM. Our graduates have become inspirational leaders in their communities, schools, and business. They are YOUNGA UN Ambassadors, are in Forbes 30 Under 30, and have authored a book.
Our girls have reached high for their education and professional goals, going to MIT, working at NASA, starting their own companies, and winning professional awards. Even while in high school, many have founded community and school organizations to help spread leadership and entrepreneurial skills to their classmates, promoting the value of an integrated education including Science, Technology, Engineering, Arts, Athletics, and Mathematics.
Some of our graduates have even returned to us to serve on our Board.
Enlighten and inspire girls globally to pursue S.T.E.A.M. entrepreneurship and leadership.
Build a sustainable global pipeline for inspiring and empowering girls to pursue innovation as STEAM entrepreneurs.
We are the leading organization globally empowering girls to advance in STEAM entrepreneurship and leadership. We make that happen with a world-class leadership team.
We bring a wealth of skills and experience from global backgrounds
Girls STEAM Institute™ is proud to have a team of Board of Directors who bring diversity of race, gender, age, industry and geography with experience to mentor young girls from various perspectives.
The Development Committee is responsible to identify funding services, resources, partnerships which culminate in providing assistance in financially supporting the overall growth of programs for its constituents. Girls STEAM Institute™ has a fundraising platform, Network For Good, which is used for fundraising campaigns for sponsorships and individual donations.
Kate Edwards
Billie Bryant Schultz
Kerri Norris
Sarah Park
The Marketing Committee is responsible for the branding and communication styles for the organization. This includes GSI website, social media, newsletter, brand guidelines and communication plan.
Rachel Bernstein
Deborah Todd
Lily Lei
Brooke Covington
The Programs Committee is responsible for the expanding of current programs and develop new options for programs to include online microlearning center, entrepreneurship team challenges, live streaming events, master classes given by experts in multiple industries, and offer programming using the latest technology of AR, VR, and mixed reality.
Kate Edwards
Tom Furness
Prabhleen Kaur
Arzu Ozbek
Melinda Shu
At Girls STEAM Institute™ we are aware that we are working with the future leaders of tomorrow! Our prime mission is to empower girls and unleash their true potential as they pursue their dreams.
Meet some of our STEAMers that we are proud to work with.
Our unique foundational approach is holistic and delves into developing new skills in communication, teamwork and leadership, which embrace change as the universal element needed for personal challenges which help all rise from mediocrity to excellence.
The GSI STEAM Challenge unites girls from diverse backgrounds into small cohesive teams that address a specific themed event, and collaborate on entrepreneurial solutions. Over the course of two days, each team ideates solutions, creates a digital business, develops a SWOT analysis, designs a prototype application, and pitches their business to a panel of judges.
Every year we see young girls blossom into valuable leaders and respectful team members.
GSI provides a haven for girls to share ideas and work together to create solutions. Girls learn about building a business in the context of STEAM, and best of all, they develop a network of like-minded cohorts who accept them for who they are, and encourage them in all they want to be. They become empowered and validated leaders in our midst, and carry that forward into their lives.
Our girls consistently report that the STEAM Challenge is life-changing.
Their parents consistently echo their daughters' sentiments.
Through GSI's STEAM Challenge, parents frequently grow as much as the girls. When mothers and fathers see the brilliance of their daughters shine within the framework of our STEAM Challenge, they renew commitments to support their daughters to help them achieve their highest dreams.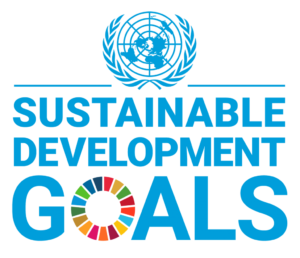 The Girls STEAM Institute™ has developed an initiative to parallel with the United Nations three of the United Nations Sustainable Development Goals to adopt as projects to focus on as themes until 2030. 
The three goals GSI will adopt are:
Climate Change

Civic Duty

Personal physical and mental health
GSI will employ two methods to implement, process, and measure its results during each year. It uses Project-Based Learning (PBL) as a method to help girls experience ideation, innovation, and implementation of ideas as a team designed to solve problems as entrepreneurs in the areas of climate change. 
It uses Social Emotional Learning (SEL) as a technique to create tools for personal development such as leadership, critical and design thinking, team building, self-care, finance, and budgeting. 
Tool Kits for Entrepreneurs
We train and empower the best young STEAM Entrepreneurs through our tailored Tool Kits for Entrepreneurs™  and Team Entrepreneurial Challenges.
Leadership and Personal Development
We encourage and teach our girls to become servant leaders who give back to their communities. 
Our programs and events prepares our STEAMers for leadership now and for the challenges of tomorrow.
We train our STEAMers in Virtual Reality and Artificial Intelligence. We treat these terms as not some buzz-words, but we unveil the black box and show our STEAMers the engine, so that they can take the mantle forward.
Micro Online Learning Center
We use an interactive system of adaptive learning which, in short cracks of time, provides experience in critical thinking, math, unconscious bias, imposter syndrome, civics and money management, to name a few. The premise is teaching concepts which lead to new attitudes and habits of learning measured on mastery points and not grades.
Girls STEAM in a Box™ Partnership​
The Girls STEAM in a Box™ Partnership is a template designed for other like-minded organizations to participate as a partner in this two-day event and add their own local culture and partners to volunteer, sponsor, and mentor the girls through their ideation and formation of their businesses, prepare them to pitch their ideas to a panel of judges and recognize the top 2 teams for their innovation and social impact.

Each Girls STEAM in a Box™ Partner receives the templates which include the application, TEAM rules, Parent Permission Forms, Toolbox for Entrepreneurs, Judges Rubric for determining winners, AltspaceVR Training, Sample Team Sponsor and Volunteer forms, Sample Event Evaluation Report, Introductory Training on Managing the Event. This program will include 100 annual subscriptions to the Girls STEAM Institute™ Micro Online Learning Center.

The Girls STEAM in a Box™ Partnership is a license to operate as a Local Partner for 1 year and include 2 hosted events led by Girls STEAM Institute which will be responsible for setting the Theme for the Competition, the Virtual Location for the events, and the Initial Training for hosting the event.
$5,000, Partnership Investment, payable upon signing the annual Girls STEAM Institute™ license.
Taking part in our STEAM Challenge is a transformational experience. Parents have the opportunity to learn from business owners and industry leaders of the STEAM fields about the future opportunities for career and entrepreneurship. Parents play an important role in the Challenge activities, joining other parents learn about new trends, processes and entrepreneurial experiences that can enhance their abilities to mentor and support their daughters as they pursue STEAM opportunities.
In 2022,  we are proud to announce the 2022 VR Team Business Challenge and will be announcing  more interactive, fun events.  
2022 VR Girls Team Business Challenge
About Girls STEAM Institute™
The Girls STEAM Institute™ is a 501(c)(3) nonprofit organization that focuses on empowering and inspiring girls 13-18 to pursue STEAM entrepreneurship and leadership.
About VR Girls Team Business Challenge
The Girls STEAM Institute™ Virtual Reality Girls Team Business Challenge is geared to educate and encourage young girls 12-17 to become entrepreneurs and solve world problems. Twelve girls were chosen by representing diversity in geography, age, culture and assigned to a team of 4 to develop a business with viable concepts to remedy the Climate Change Crisis and the Role of Technology and Saving Our Earth.
Partners:
The Girls in STEAM Institute is a non-profit that enlightens and inspires girls globally to pursue S.T.E.A.M. entrepreneurship and leadership to build a sustainable international pipeline for inspiring and empowering girls to pursue innovation as STEAM entrepreneurs.
Lance's Underwater Intimate Theater
Code: RKD384

Features seating for approximately 60 people in an art deco style theater with lobby. The ceiling is transparent and features water movement overhead. Access from the front of the stage is by two wide, easy-to-use ramps.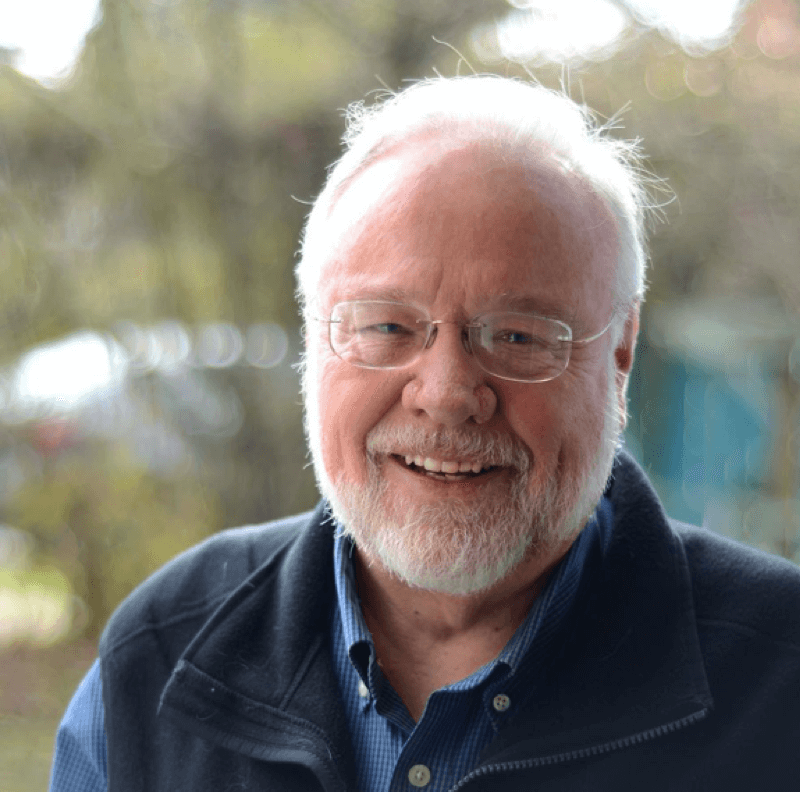 Dr. Tom Furness
Dr. Tom Furness is co-founder of the Virtual World Society and considered the grandfather of VR. For over 60 years, he has been a leader in immersive technology innovations that have touched the lives of millions around the world. He is a professor emeritus of the University of Washington's Human Interface Technology Laboratory, one of the oldest XR labs in the world.
Prashant Shah
Prashant Shah will be discussing the Introduction to AI and its applications for Climate Change. He is the global head of Artificial Intelligence, Health, and Life Sciences at Intel, leading efforts to develop IoT, datacenter, and cloud-based AI platforms for medical imaging, electronic records, genomics, and drug discovery. He is also the AI advisor to the National Institutes of Health's All of Us precision medical research program aimed to collect data over 10 years on over 1 million participants to establish the basis of wellness and disease.
Doug Hohulin
Doug Hohulin worked for 33 years at Nokia/Motorola in Strategy, Business Development, Account Management, and Engineering roles. He focuses on XR/Metaverse, Telecommunication, Intelligent Transportation (Automated Vehicles, Traffic Safety, UAV), Energy/Smart Grid, Digital Health, Telehealth, Education, Future of Work and Public Policy projects. He is a Volunteer Affiliate Faculty member at the University of Kansas School of Nursing supporting various XR projects. He is a KC Digital Drive Health Innovation Team member and on the University of Central Missouri Gigabit Lab Advisory Board.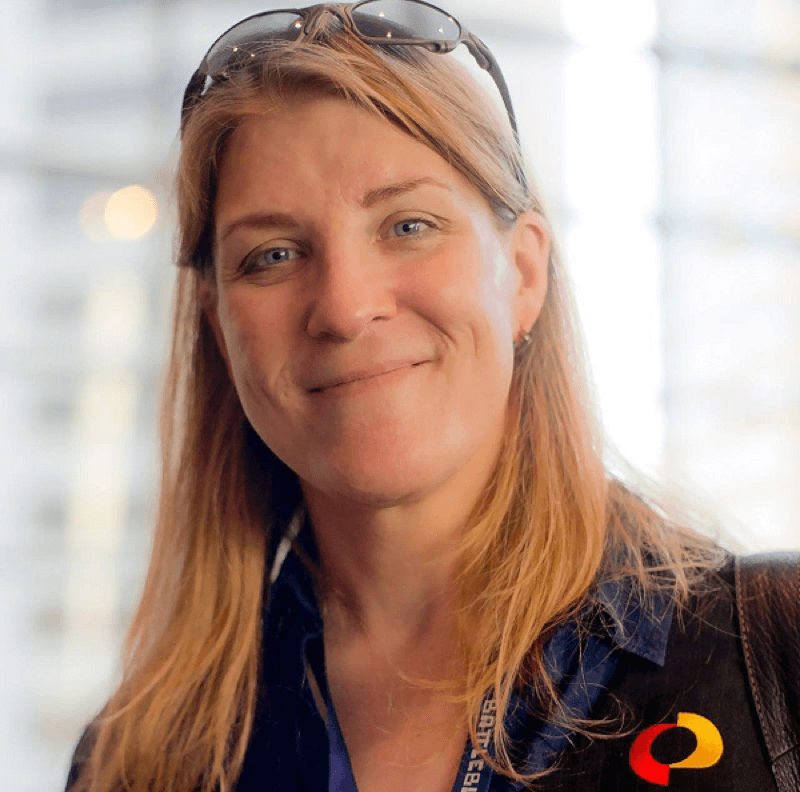 Kate Edwards
Kate Edwards is a unique hybrid of an applied geographer, writer, and content culturalization strategist with a passion for global cultures and media technologies. With broad experience in the fields of geography, cartography, geopolitics and cross-cultural issues, she is a recognized thought leader in the information industry as related to inclusive representation, content management, and cross-cultural impacts of information and globalization. She is an award-winning Advocate, Forbes' Women 50 Over 50 List, Speaker, Advisor, Geographer and Culturalization Innovator at Geogrify, CXO/Co-Founder at SetJetters, Former Executive Director of the Global Game Jam and IGDA, and former Microsoft geopolitical strategist and now independent consultant for her company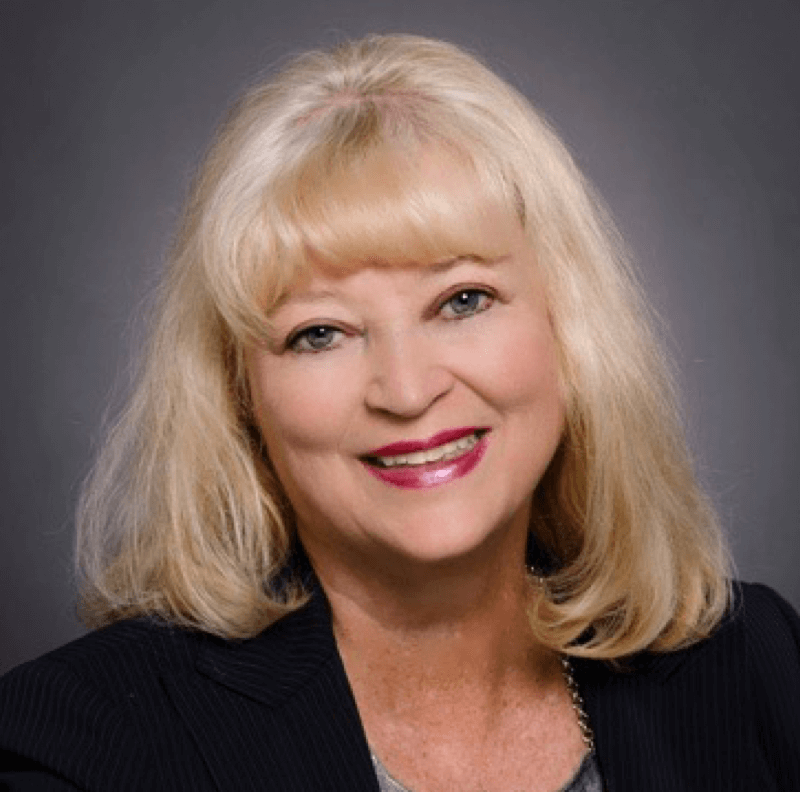 Diane McClelland
Diane McClelland is the Co-Founder and CEO of Girls STEAM Institute™. Girls S.T.E.A.M. Institute is a nonprofit which focuses on engaging young girls ages 13-18 to explore becoming a social entrepreneur in the Science, Technology, Engineering, Arts and Math fields. We are a group of women business owners and subject matter experts impassioned to reach more girls to help mentor them to develop self-confidence, team building and leadership skills, and tools to build successful businesses. Our focus is to showcase how technology, interpersonal and relationship skills, and business acumen are necessary ingredients in becoming a successful STEAM entrepreneur. She is the founder and former President and CEO of the Astra Society International and regional partner of the Women's Business Enterprise National Council.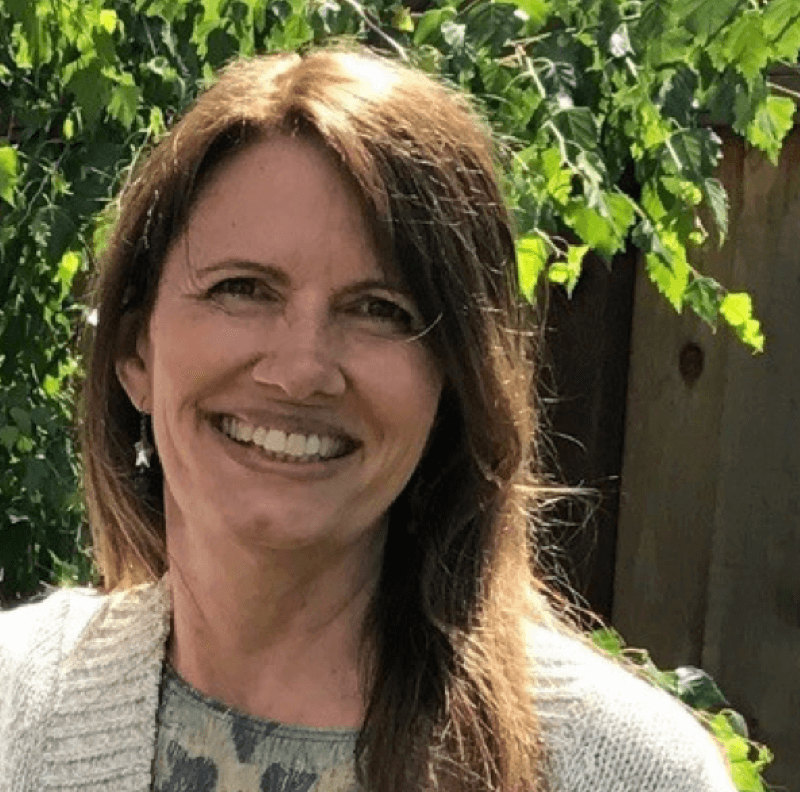 Deborah Todd MBA
former Executive Board member of the Producers Guild of American, member of the WGA, PGA, ATA, G100, NASW, and Girls STEAM Institute. She is an award-winning writer, designer, producer, editor working with developers, studios, production houses, and publishers worldwide, and served as the Senior Director Content Development in Science. Her innovative multimedia and multi-platform entertainment and transmedia development projects have explored the wide range of science including AI, astronomy, astrophysics, biology, biopharma, biotech, botany, chemistry, computer science, ecology, mathematics, neurobiology, environmental science and a wide range of life sciences. She's published over 30 game titles as the sole designer, writer, or producer. Three of the games have over 1 million users and were awarded Best Interactive STory, Best Educational Software, and Top 12 Titles of the Year.
Training
Wednesday, July 13 – 4-5PM PT in Altspace VR for the girls and speakers to train – fairly open.
Open House
Thursday July 14 4PM PT
https://account.altvr.com/events/2025539181693895241
Code: DFC871